Charity Commission warning on money laundering
Several charities have unwittingly been involved in a scam, says Michelle Russell, the commission's head of investigations and enforcement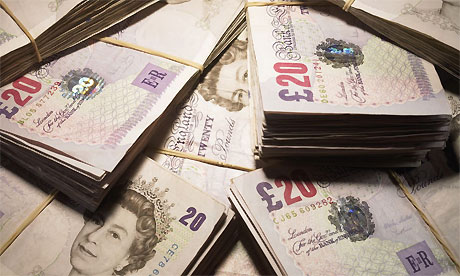 The Charity Commission has warned charities not to accept suspicious donations after not-for-profit organisations unwittingly became involved in a money laundering scam.
The regulator said it had been informed by the Serious Organised Crime Agency about the donations scam, which uses fraudulently obtained credit cards, and that a number of charities had unknowingly been involved with it.
Affected charities are told they will receive large donations – about £100,000 in one example – but on the condition that half the amount is sent to another charity in another country.
What the charities do not realise is that the other charity is in fact the fraudster's personal bank account, according to the commission. The payment is made using a compromised or stolen credit card. When the card issuer identifies that the card is compromised, it recalls the full amount from the charity, which has thus unwittingly been involved in money laundering.
The commission said charities could spot fake or suspicious donations by looking out for unusual or substantial on-off payments, a series of smaller donations or interest-free loans from sources that could not be identified or checked.
Organisations should be wary if they are asked to be a conduit for passing a donation to a second body, as in the example above, and if conditions are attached to a donation, the regulator warned.
They should also look out for donations made in foreign currencies with unusual conditions attached. Unsolicited donations might be suspect if trustees are not satisfied about the credentials of the people involved or the circumstances of the donation.
Michelle Russell, head of investigations and enforcement at the commission, said: "Fraud is a real threat to charities of all sizes – the National Fraud Authority's 2013 Annual Fraud Indicator report shows that nearly one in 10 charities with annual incomes of more than £100,000 has reported being the victim of fraud in the past financial year.
"It is vital that all charities, whatever their size, do not become complacent and ensure they have financial controls and policies in place, both to prevent fraud occurring and to deal with it when it does happen. Most donors are honest and genuinely want to help charities, but we need to be vigilant and stop the fraudsters."
Any suspicious donations should be reported to Action Fraud, the national fraud and internet crime reporting centre, and the police, the commission said.