Government ponders changes to VAT burden on service-providing charities
Treasury minister Sajid Javid tells the Charity Tax Group annual conference he is looking at a recommendation by the healthcare regulator Monitor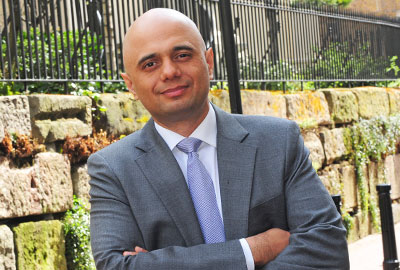 The government is considering ways to reduce the VAT burden for charities delivering public services, Sajid Javid, the Economic Secretary to the Treasury, told an audience of charity finance experts.
Speaking at the Charity Tax Group annual conference in London, Javid said he was considering a key recommendation made by the healthcare regulator Monitor in its review A Fair Playing Field for the Benefit of NHS Patients, which said that charities providing non-business NHS healthcare services should be entitled to the same VAT rebates as public sector organisations.
"We're committed to looking at the issue again," he said. "We need to find solutions that are fair. But it's an extremely complex issue and will take a considerable amount of time to get right."
Peter Ladanyi, VAT director at the accountancy firm Chantrey Vellacott, said that he had been involved in discussions with the Treasury and he believed there was "real political pressure to reach a fair solution".
But he said the Treasury was trying to solve the wrong problem. Most charities with NHS contracts were not providing "non-business" services but "exempt business services", which are treated differently under VAT rules, he said.
"You risk changing the rules to solve nothing at all," he said.
Charities have lobbied the government for more than a decade to reduce the burden of irrecoverable VAT, which the CTG estimates costs the sector £1.3bn a year.