Bradford Young Muslims Tell MPs 'Unhealthy Focus' on Extremism Is Stigmatizing Them
MPs and around 70 young people aged between 16 and 25, representing Muslim communities in Bradford, Leeds and Dewsbury, met in a hotel for the two hour Big Conversation event.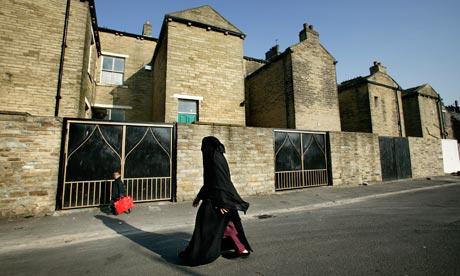 Organized by the home affairs select committee it was the first of its kind with three more planned later in the year in Manchester, Birmingham and Cambridge. It was held in a bid to "open dialogue" with young people from Muslim communities.
Young Muslims Tell MPs 'Unhealthy Focus' on Extremism Is Stigmatizing Them
After the event was opened by Labor MP Keith Vaz, chair of the committee, young people were given an hour to discuss a list of questions among themselves before they were given an opportunity to take the floor and voice their opinions.
Among the issues they were asked to consider were whether they felt particularly vulnerable to radicalization and what role Islamophobic hate crimes played in radicalizing young Muslims. Attendees were also asked for their thoughts on the government's Prevent policy.
Muslims said that there was an unhealthy focus on extremism of certain so-called Muslims whereas other forms of extremism, such as rightwing views, were not being scrutinized as much. The media was also consistently mentioned as "stigmatizing" Muslims and portraying them in an "increasingly negative light".
Other Muslims recalled their experiences of unwittingly becoming the focus of police attention after taking part in innocent projects to talk about radicalization or expressing their views about atrocities against Muslims on social media.
Faizer, a politics student at Bradford University, said: "We feel oppressed and feel that we cannot be open about our views on social media. I have stopped myself from posting things on Twitter because I feel that it could have a knock-on effect and could lead to unwanted attention."
Labor MP Chuka Umunna attended the event and said David Cameron's recent remarks about Muslim women being deported if they could not speak English were "disgraceful". He said: "Islamaphobia in this country is allowed to go unchecked and it is not met with the same outrage as, say, racism or sexism. This is no longer acceptable."
Vaz promised the students that their views would be taken onboard and would feature in a final report to be presented to the prime minister and home secretary.