'More work to be done to tackle Islamophobia'
More than 150 people attended a special event in Batley, West Yorkshire last month to discuss islamophobia and hate crime.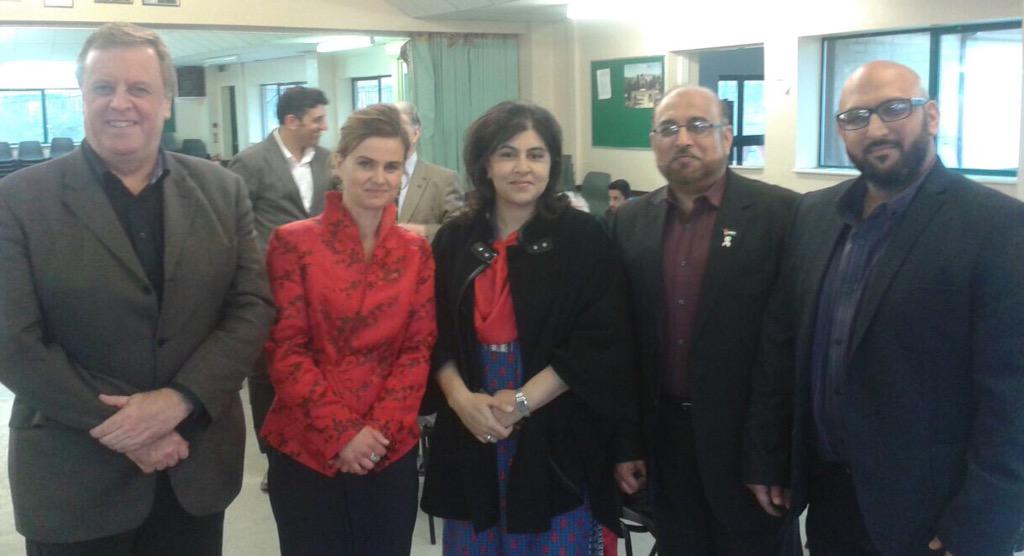 Speakers at the cross party event, organised by Labour parliamentary candidate Jo Cox and sponsored by the Pakistani and Kashmiri Welfare Association (PKWA) at Staincliffe, Batley included former Conservative communities minister Baroness Warsi and West Yorkshire Police and Crime Commissioner, Mark Burns-Williamson.
Mrs Cox explained she had organised the event as a result of the number of people, particularly women, who had experienced anti-Muslim abuse or attacks and a growing fear arising from the way Muslims were portrayed and vilified in the media.
She also raised concerns about some of the measures in the new Counter Terrorism and Security Act, the speed at which it was rushed through parliament and the impact on Muslims.
Mrs Cox said: "We should be very proud at the level of integration and harmony that we've built across the different communities in Batley and Spen and yet there is still work to do. I want us to have an evidence based, inclusive approach to tackling hate crime wherever it occurs, including in online forums. Whilst the safety of people in this country is paramount my worry is that if we rush to legislate in a climate of fear we could end up with bad policy, and with laws and practices which make Muslims feel targeted."
Baroness Warsi detailed the work she had done to tackle islamophobia during her time in Government and took questions from the floor, including what Muslims could do themselves to help combat islamophobia.
"I'll tell you what would really help - I want to see someone who is not a Muslim standing up and speaking out on islamophobia," said Baroness Warsi.
Mrs Cox said if elected as MP she would do just that, and that she saw events like the one at PKWA as the start of a conversation that must be had and must be heard. The event is the only one of its kind to be organised by a parliamentary candidate in the entire country.
"Standing up to anti-Muslim hate crime isn't something that the Muslim community alone should do. It is a cause that all of us who care about decency and fairness should support," said Mrs Cox.
Batley's Iqbal Bhana, a member of a governmental advisory group on hate crime, paid tribute to the vital work Baroness Warsi did while in Government to temper hostile and provocative legislation that targeted Muslims.
Mr Burns-Williamson spoke about the work the police were doing and explained that West Yorkshire had started recording different hate crime separately from each other, including anti-Muslims hate crimes. This was praised by other members of the panel. But the commissioner admitted that there was far more to do in improving trust and encouraging people to come forward to report their experiences and that this too was an area into which they were putting more resources.
Shahab Adris from Muslim Engagement and Development (MEND), an organisation working to improve community relations and debunk myths presented about Muslims spoke of the need for people affected by this type of hate crime to be more confident about coming forward and reporting it.
"There is an issue of trust but you must report every instance no matter whether it's small or serious," he said"
Mr Adris also outlined constructive steps the government could take to help stem the tide of islamophobia and hate crime.
A lively question and answer session followed before Mrs Cox thanked the strong panel of speakers and everyone who attended for their contributions.