Cage Human right group on Moazzam Begg Release
CAGE is delighted to announce that all seven charges against our Outreach Director Moazzam Begg have now been dropped by the Crown Prosecution Service due to lack of evidence.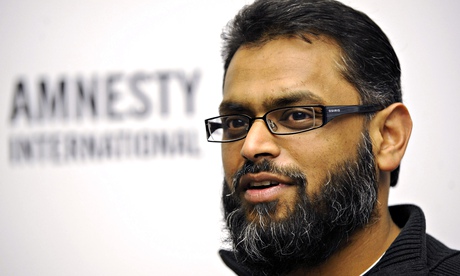 This is the second time that a major Western country has held Moazzam Begg without trial and so serious questions must be asked about why this has been allowed to happen for a second time. CAGE calls for those responsible for his needless incarceration to be held to account.
This has been a testing time for Moazzam and his family, but also for the Muslim community. The criminalisation of virtually any Muslim that has been to Syria has only increased in intensity, while CAGE has been attacked from every angle by a host of government agencies. We hope that Moazzam's release is a sign that the government are now willing to put all their cards on the table and begin to engage on an equal footing those communities affected by the War on Terror.
We thank everyone for their support of Moazzam, his family and the rest of the CAGE family
www.cageuk.org
@UK_CAGE
#StandByMoazzam