BBC - The Muslim Premier League
Twenty years ago there were no Muslims in the Premier League. Now there are nearly 40 - enough for three football teams. To mark the start of Ramadan, this programme explores what impact Muslim players are having on the English game.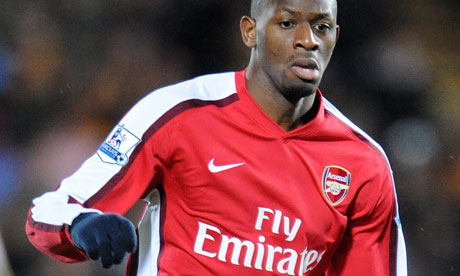 Narrated by Colin Murray and featuring football stars including Demba Ba and Abou Diaby, it becomes clear that faith is still alive and kicking - on and off the pitch.
But how has a profession, with a reputation for nightclub brawls, boozing and excess, dealt with teetotal players who value prayer and fasting?
Managers and football commentators including Arsene Wenger, Sam Allardyce and Henry Winter explain how clubs have adapted to accommodate a diversity of faiths. And fans share what they really think of fasting – including what inspired 40,000 Newcastle supporters to start singing about Ramadan.
The programme follows Ali al Habsi as Wigan Athletic triumphs in the FA Cup, and discovers why a goal scored by Wigan is celebrated across the Middle East.
In recent weeks the political spotlight has once again been on the Muslim community. When it comes to Islam, British society needs positive messages of integration now more than ever. This programme goes beneath the stereotypes of football culture to see Premier League changing rooms as home to some of the most multicultural teams in Britain.
Could English football offer our society a surprising model for the future?
BBC One on 7 July at 12.20pm to 12.50pm