Manchester City Nasri celebrates with 'Eid Mubarak' T-shirt
Manchester City's first match of the 2012/2013 premiership campaign got off to a nervy win over newly promoted Southampton.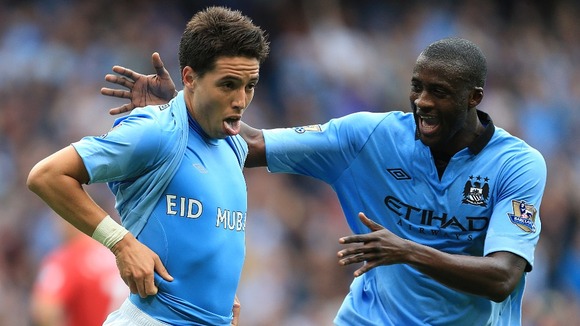 Midfielder Maestro Samir Nasri who got the winning goal in a 3-2 win celebrated with the perfect message to all the Muslims across the UK and the world with a T-shirt that said 'Eid Mubarak'.

Sami Nasri who is a devoted Muslim but does not like to talk about his faith openly is one of many top flight Muslim players in the premiership, later last year Newcastle strikerís Demba Ba and Pappa Cisse celebrated with going down in Sajadah (prostration).
Manchester City v Southampton Match was played on Eid day which is celebrated after the month of Ramadhan.
Photo - PA